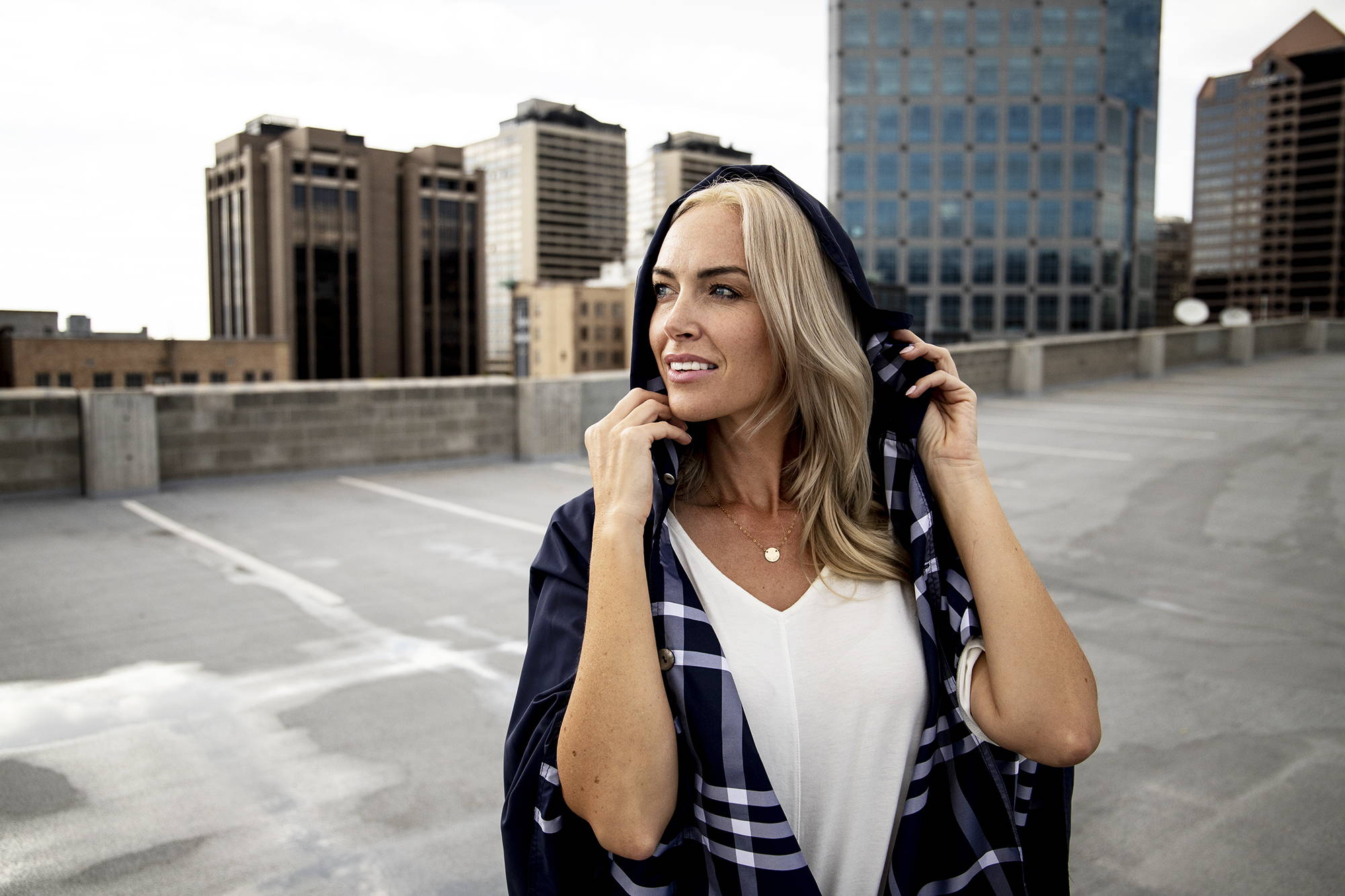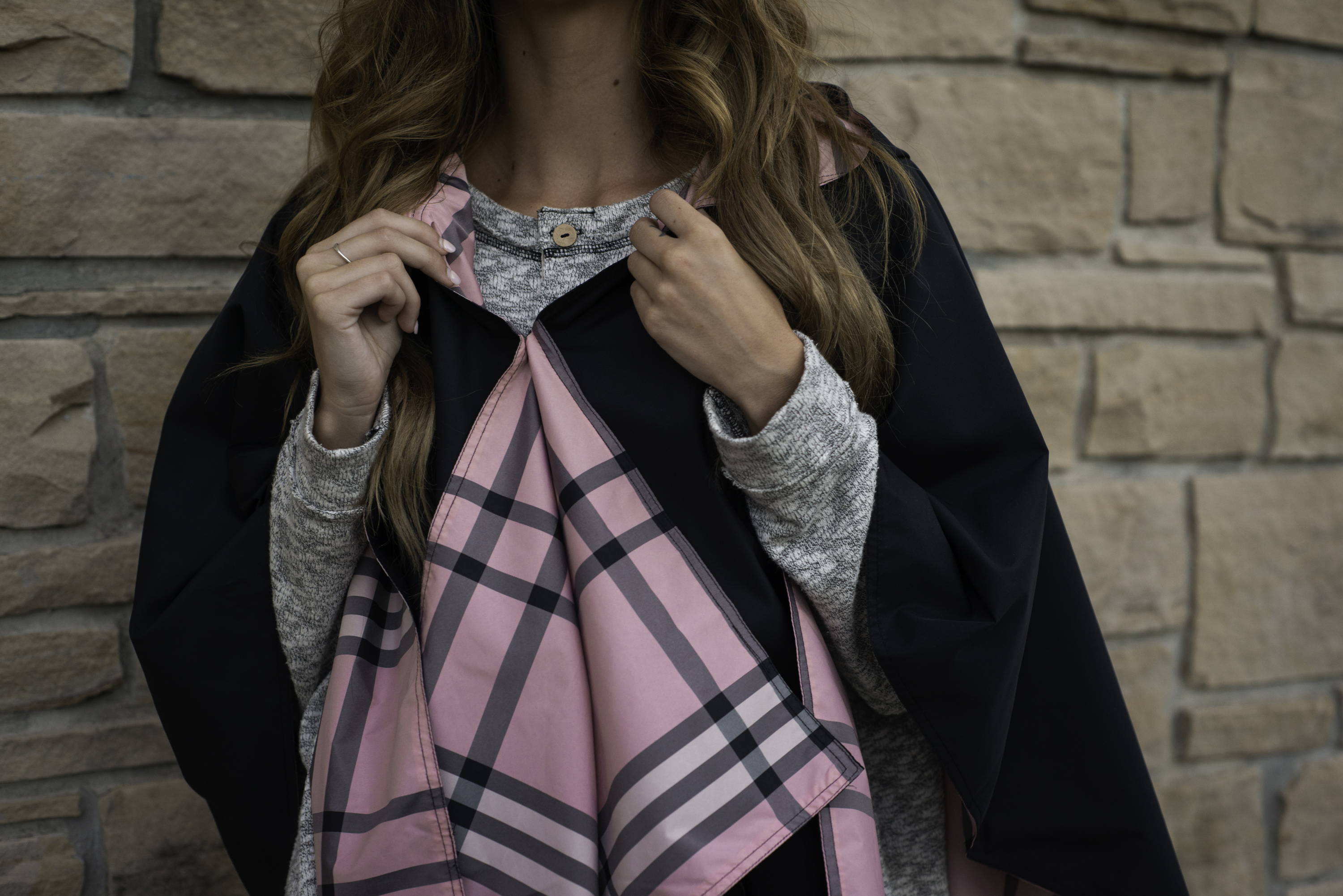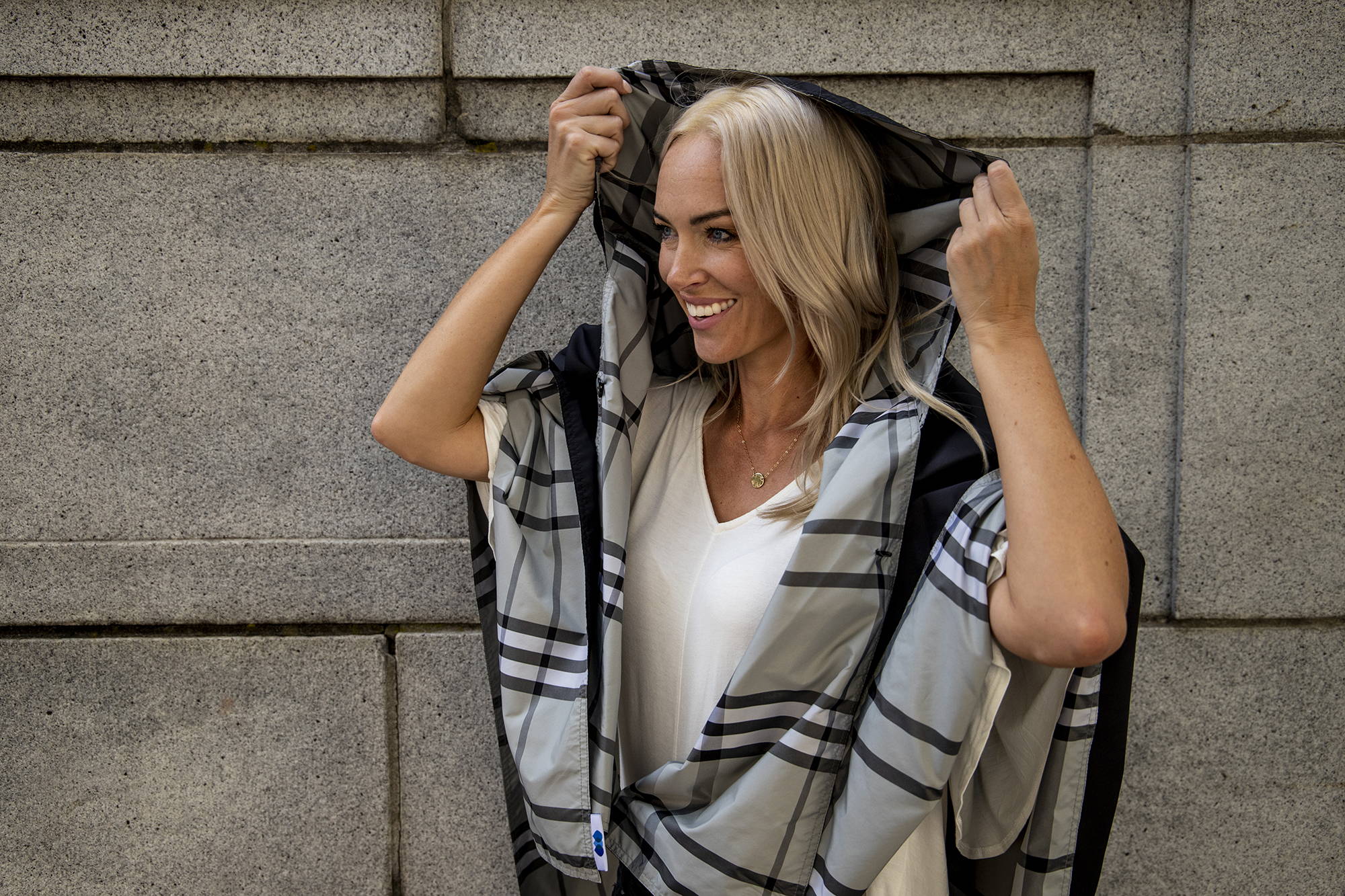 "Shielding yourself from rain doesn't have to mean looking dowdy."
- USA Today
"Don't be surprised if you find yourself wishing for rain just so you have an excuse to break out your RainRap.
- The Grommet
"A stylish, waterproof way to stay warm"
- Thrillist
"Part raincoat, part wrap, the RainRap reimagines the basic rain jacket"
- Orlando Magazine
RAINRAPS are designed with water-repellent, fast-drying materials to keep you dry year-round.
All RAINRAPS feature a unique reversible design for added flexibility.
Lightweight design and included matching travel pouch makes it easy to take your RAINRAP anywhere.