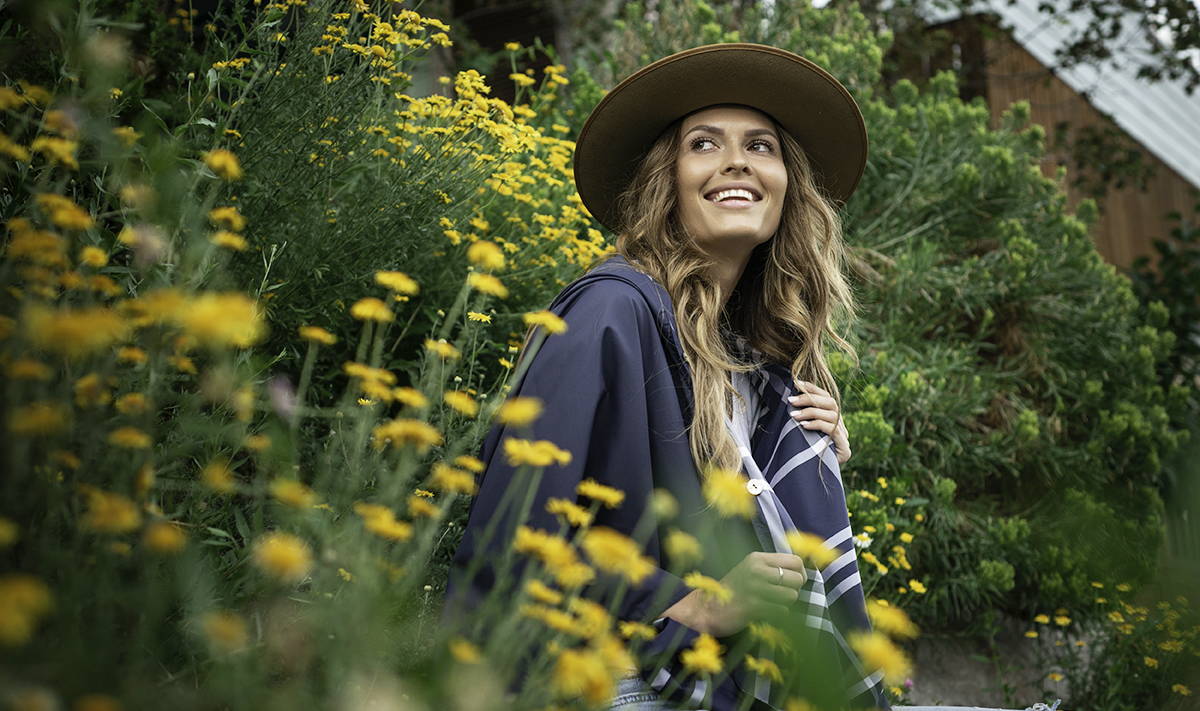 Fashionable, Practical, and Portable Rain Gear
Rain or Shine, RAINRAPS™ make the perfect year-round accessory.
Free Worldwide Shipping on orders to USA
RAINRAPS are designed with water-repellent, fast-drying materials to keep you dry year-round.
All RAINRAPS feature a unique reversible design for added flexibility.
Lightweight design and included matching travel pouch makes it easy to take your RAINRAP anywhere.
---
The ideal combination of a RAINRAP and pashmina all in one, perfect for those days or nights when you may need a little warmth and comfort.
---
SPIRITRAPS Feature team colorways and an additional 10'' of coverage, perfect for the stadium.
---
A sportier cut, concealed hood, and classic RAINRAPS Water-Resistant design.
---
Water-resistant, everyday bags. Perfect at the beach, pool, or on a rainy day.
"A rain poncho that doesnt look like a hair salon cape, or a man-size poncho. This is the perfect size for freedom and arm movement. It does not get in the way of loading groceries or activities. Most importantly, it keeps me dry. Well worth the purchase!"
- Linda K.
"I bought this one for my sister as she has always coveted mine (bought 2 years ago, I think). I was happy to find that it is slightly longer than mine and there is an additional button closer to the neckline; both good improvements. My sister is thrilled to have this. LOVE these wraps!
- Grace C.
"Very comfortable and lightweight. Perfect for when it starts raining and you don't want a big coat on. I had one and bought one for each of my daughters. Perfect if you are carrying kids around."
- Betty R.